Photographer Barbara Peacock began capturing strangers in their bedrooms, eventually developing the project into an in-depth portrait of the American people today.
A Glimpse of American Life
Six years ago, Peacock — based in Portland, Maine — started a social photography project, "American Bedroom." The idea was simple: create unattended portraits of people in their own environment. After six months of shooting, Peacock began asking his subjects for personal statements, which quickly transformed the photographic project into a more comprehensive overview of American society today.
"When Pepere, an 88-year-old widower, said 'when I wake up in the morning I try to be quiet, then I realize she's gone', it was learning that I had a revelation that the statements were an intrinsic part of, if not more important than, the photographs," Peacock recounts. PetaPixel.
"I feel like as the project progresses, now in its sixth year, I'm more like a conduit for the Americans I'm photographing. Their lives and their stories are a tapestry of America at this time, so it's a lot bigger than me. I say it sincerely.
Peacock approaches all participants in the same collaborative manner, but has since introduced figurative paintings as a reference during the project. She collects them on her phone and shares them with her subject. It also serves as a great icebreaker and serves as a quick reference to see the aesthetics of his subject.
Connection with the subject
Peacock's journey with "American Bedroom" so far has been nothing short of "incredible," she says. Once someone agrees to be photographed and welcome Peacock into their private space, that's already "half the battle" won.
"Permission has been granted and they are opening the door," says Peacock. "I never try to twist someone's arm in it. It just doesn't work. It must be mutual. »
"So pretty much once the 'yes' transpires, the fun begins," she continues. "Opening the door to a room is like opening a parcel. There are a lot of unknowns and challenges, but that's what makes it so fascinating.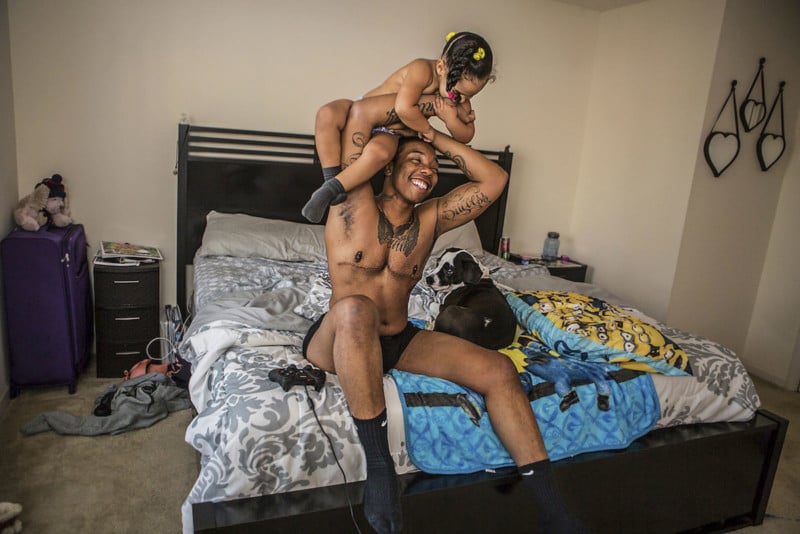 As each individual varies, so does the shooting process. Overall, the session begins with a relaxed conversation for both parties to get to know each other better. Some who are more outgoing prefer to jump straight in while others need more time and Peacock patiently eases them into the session.
"Once they're comfortable, we move on to the bedroom," says Peacock. "I look at the light, where does it come from, how much is there and where I will position myself to take the best photo."
"There are calculations to be made and while I consider these and other decisions, I set up my tripod and keep the conversation flowing, light and friendly. We discuss clothes or lack thereof and who will be on the picture.
After the "warm-up period" of checking exposure and overall composition, people start to relax until they catch themselves having fun while Peacock shoots.
"Even my most nervous subjects say they had a great time and will remember it for a long time. Actual photography takes about 45 minutes to an hour on average. Once we're all done, I like stay and chat if they want," says Peacock.
"Often we will break bread together," she continues. "They may have cooked for me as was the case with the mother of the pullets, Jamie, in Idaho, or I take them out to eat as is often the case just to express my gratitude."
Peacock's memories are filled with unforgettable and deeply personal moments experienced during the project. Whether it's treating a woman with special needs, getting a meal out, providing companionship to those who needed it most, finding a 100-year-old lady who refused to be caught pictured but invited Peacock over to her house for a cup of iced tea and a glorious sunset over her farm.
Sometimes the project and the people she meets along the way help Peacock reflect on life and learn more about herself, because "sometimes photography isn't the most important thing."
The future of the "American bedroom"
Although the project has been in the works for six years now, Peacock has one final conclusion in mind — she aims to travel to all 50 states to get the project finalized. She also has a publicist working on a book proposal to share with publishers.
The dream goes beyond a book — Peacock hopes to have a show that travels across the country, presenting the world with his intimate portrait of Americans and their diverse lives.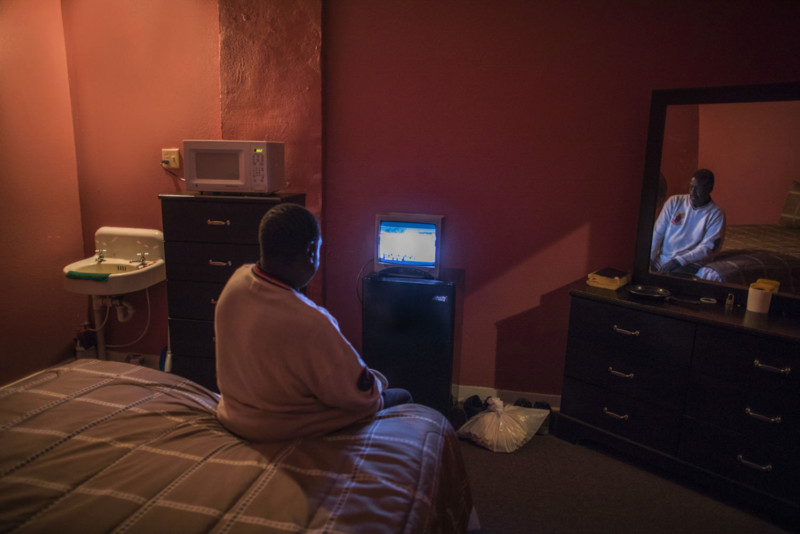 "I hope people see the extraordinary in the ordinary," she explains. "That every story and every human life is important.
"I hope that the disparity in the lives of others, very different or unusual from ours, can be seen, truly seen and at the same time I hope people will recognize pieces of themselves in the imagery concluding that 'as human beings, we really are more connected and alike than we think.
More of Peacock's work can be found on her website and Instagram.
---
Picture credits: Photos by Barbara Peacock.