Who can access Picsart for Education?
Picsart for education is for everyone in their school career. Below, we'll share links and examples to useful templates, tutorials, and quick-editing tools for teachers, students, and schools. So whether you're a teacher looking for a lesson plan template, a school in need of a fundraising flyer design, or a student who needs to make a slideshow for a presentation, we've got you covered. you need.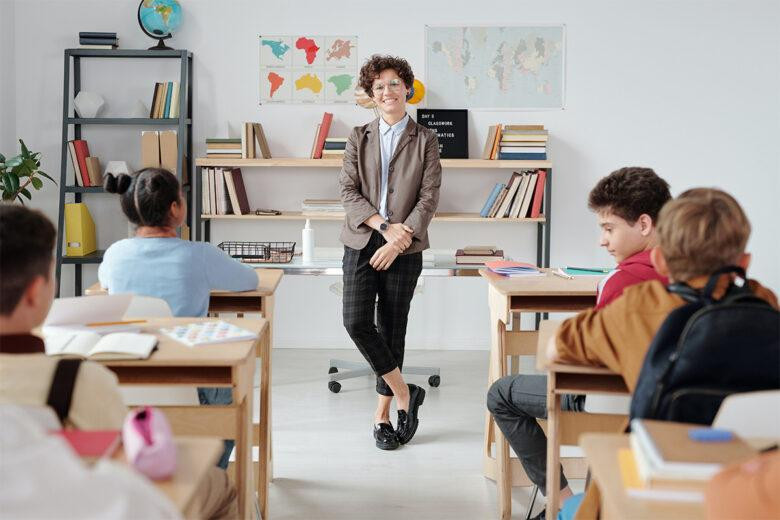 5 ways teachers can bring creativity to the classroom
The school year is planned and you know exactly what needs to be covered in the first month. But how do you inject some creativity into your classroom to engage your students? This is where Picsart content for teachers comes in. Below, we've outlined five ways to bring creativity into the classroom.
1) Lesson Plan Templates
As the famous saying goes, to fail to plan is to plan for failure. But it doesn't mention anything about creativity. These free lesson plan templates are a great resource for teachers, allowing you to easily plan your class plan for the week. You can also print them for students to track assignment deliverables.
2) Create your own stickers
The Sticker maker in Picsart lets you create custom stickers in seconds that you can add to visuals for presentations, worksheets, homework, classroom design, and more. You can even print your personalized stickers and give them to students as a reward for a project well done. If you don't want to design from scratch, there are also tons of free stickers available in Picsart for teachers to easily add to back to school designs.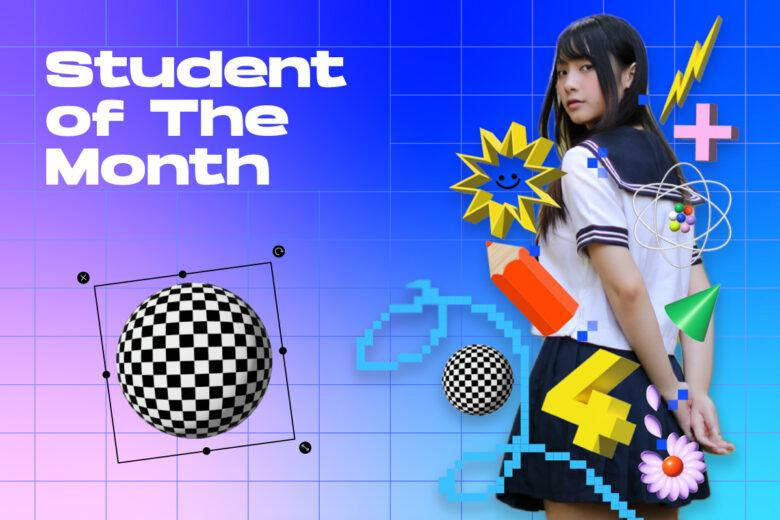 3) Make interactive slideshows
Slideshows are an important educational tool for many teachers. But they don't have to be boring. Use the slideshow maker to quickly produce engaging video and photo slideshows for your next lesson. Simply upload your favorite images or videos, then add transitions like fade and wipe for dramatic effect.
Bonus: it's also a fun homework assignment for students to share a recap of their summer or their favorite memories of the school year.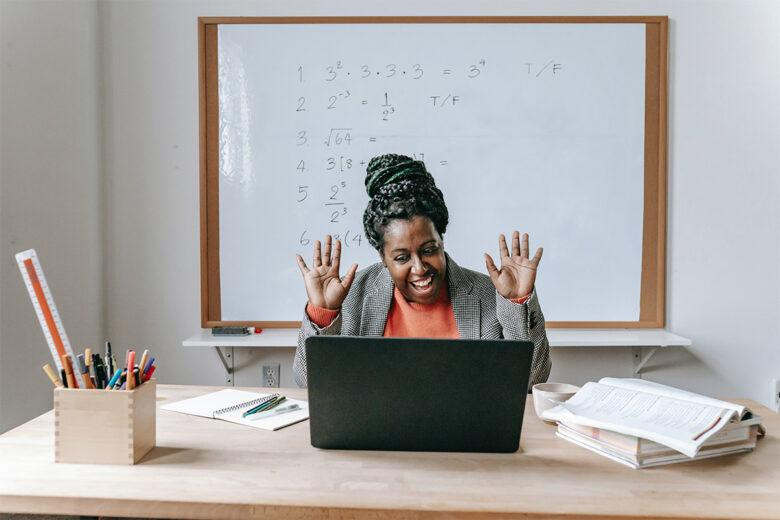 4) Use a fun Zoom background
If your school offers virtual learning, consider change your Zoom background to match the lesson of the day or week or the general subject you are teaching. It's a fun way to get your students to focus on the screen and grab their attention at the start of class. For example, if you're a science teacher about to start a lesson on the solar system, an eye-catching picture of the planets or the Milky Way is sure to grab students' attention. There are tons of free backgrounds in Picsart or you can create your own using the preset canvas sizes so you know your background image will display correctly at class time.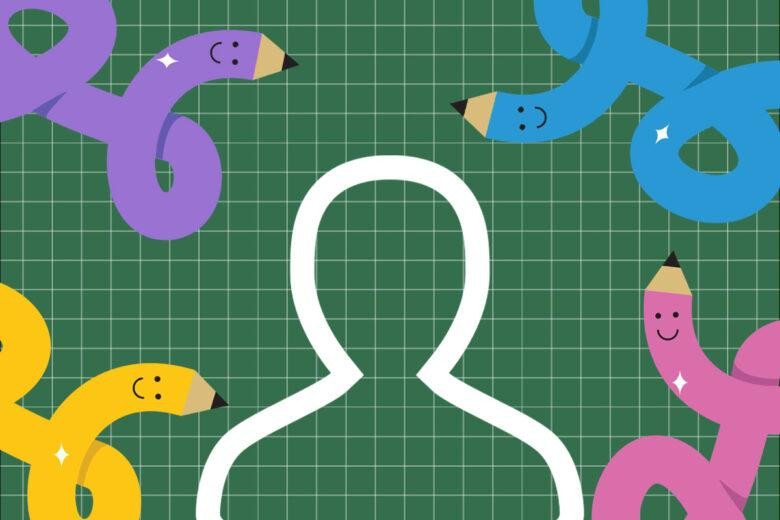 5) Decorate your classroom with fun printables
There's nothing more fun – and overwhelming – than having to decorate your classroom at the start of the year. Use poster templates to create your own posters to match your classroom theme for the year. Motivational templates and image templates are particularly suitable for classroom designs. Take pictures of your students and change the background to suit your theme, then put them on their lockers or desks to get them excited for the year ahead.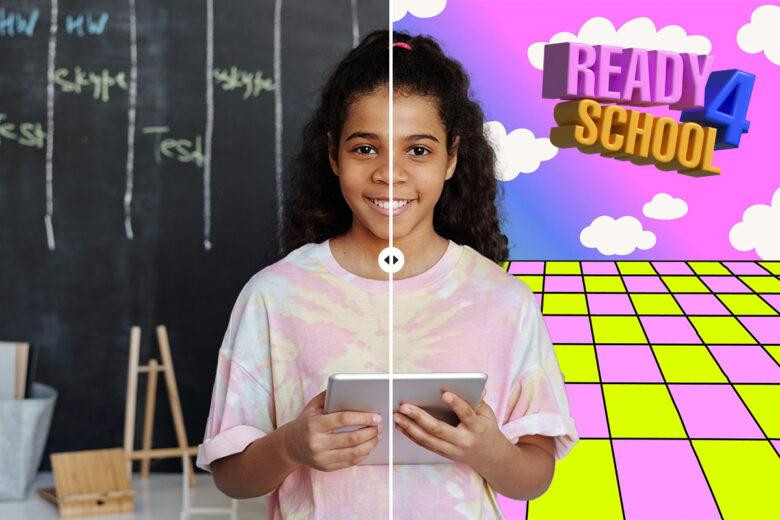 4 useful design skills for students
If you're a college student getting ready for back to school, you'll probably want to start the year off with a new set of creative tools. Check out some of our favorite student Picsart tools for inspiration.
1) Making posters
Whether you're running for a student council seat, trying to get more people to join your student club, or need to promote a fundraiser for your school, you probably need to design a poster. And, it has to be really eye-catching to inspire your peers to action. Rather than designing from scratch, use poster templates as a basis for creating a personalized poster.
2) Let your personality shine
Make sure people know who you are and let your personality shine through. Some of our favorite Picsart tools for students to show off their personality during the school year include adding custom stickers to presentations and binders. You can also create unique photo editing and print them to add to your binder, planner or locker design. That way everyone knows what's yours is yours.
3) Engaging Presentations
There's no better way to make your presentations stand out than with the Picsart Creative Suite for Education. So if you want your presentations to really stand out, use the video editing tools to create an engaging presentation for your peers and teachers.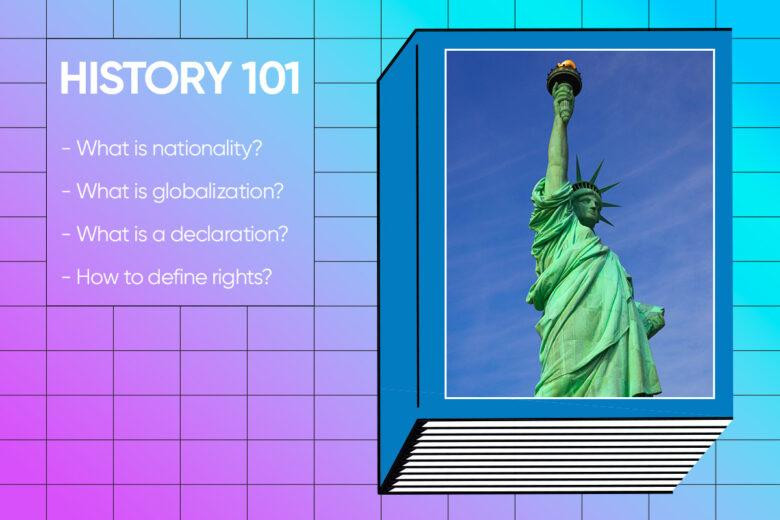 4) Best in class font
Need to create a flyer or a presentation? There are over 200 unique fonts you can use to help express your opinion. Fonts convey different meanings, so you will have lots of options here. You will discover simple, smart and elegant fonts, so do not hesitate any longer and choose your signature, the reference font for the school year. Simply upload your project to the web editorthen browse through hundreds of font designs until you find the best fit for each class.
5 Best Design Tools for Schools
Students and teachers are not the only ones preparing for the start of the school year. If you're a school administrator, admissions counselor, or school counselor, then you probably have a lot on your plate right now too. Schools have many design needs, and these three tools can help you get the school year off to a great start.
1) Promotion of the event
It's just around the corner, but are the parents in the know and the teachers ready for back to school? Use these flyer maker templates so everyone knows what's going on and when. Once you find a template you like, you can use it to promote future school-wide events. There are also tons of holiday-themed templates you can use to promote other school activities like dances, graduation, fundraisers, and more.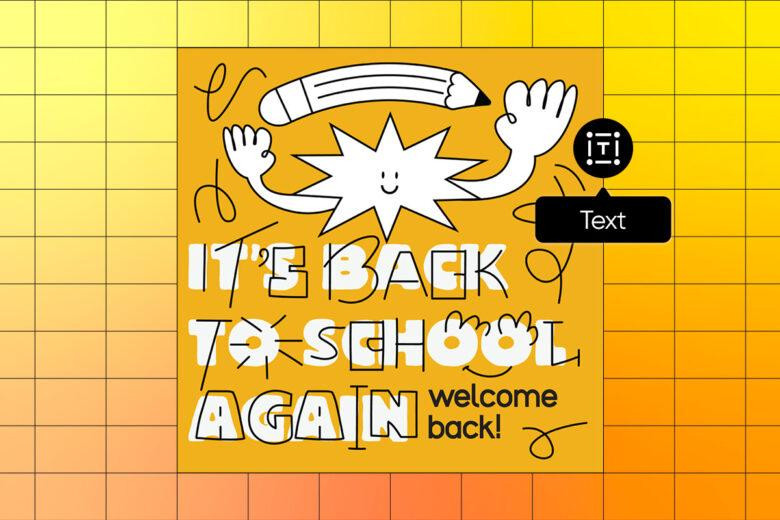 2) Calendar of the academic year
Speaking of events, it's a good idea to put all the key events of the year into an academic year calendar that you can share with parents, teachers and students. They are easy to create and can be a valuable resource for everyone involved throughout the school year.
3) Create your own letterhead
Having letterhead that accurately represents your educational institution is extremely important for official school correspondence. But, when was the last time you updated yours? Enjoy the back to school look and get inspired by these letterhead templates. Then create your own using Picsart for education related letterhead templates.
4) Personalized Business Cards
Once you have updated your school letterhead, you can use this design style and apply it on your business cards. School administrators often meet with parents and, having a visit card with your preferred contact details is a great way to make sure communication goes smoothly.
5) Admissions Information
When should parents consider applying for admission for their children? Admissions coordinators have many graphic design needs such as flyers promoting informative admissions sessions, banner making, leaflets about the school and the application process worksheets. Luckily, you can cut down on design time and instill some school spirit with the Picsart design tools for education we've covered above, such as stickers, text, logo makers, templates, and more.
We can't wait to see what you create this year!
Create at the speed of culture
Picsart is a complete ecosystem of free content, powerful tools, and creator inspiration. With one billion downloads and over 150 million monthly active creators, Picsart is the largest creative platform in the world. Picsart has collaborated with major artists and brands like BLACKPINK, Taylor Swift, The Jonas Brothers, Lizzo, Ariana Grande, Jennifer Lopez, One Direction, Sanrio: Hello Kitty, Warner Bros. Entertainment, iHeartMedia, Condé Nast, and more. Download the app or start editing on the web today to enhance your photos and videos with thousands of quick and easy editing tools, trendy filters, fun stickers and shiny backgrounds. Unleash your creativity and go gold for premium benefits!