This blog post is about Mother's Day captions.
It's the only post you'll need to find the perfect caption to celebrate your amazing mother.
Come Sunday, you'll have breakfast with your mom and give her the gift you've spent all week figuring out. Then, after having fun and laughing, you will want to take pictures and post them on your social networks.
After you and your mom have taken the cutest photos together, you'll need to complete the post with a lovely caption.
If you're looking for a caption that sums up how thankful and thankful you are for your mom this Mother's Day, keep scrolling.
We know this is a very sentimental moment and an important reason to celebrate. That's why we've done all the research for you. We've found some of the best Mother's Day captions you could use for your super mom.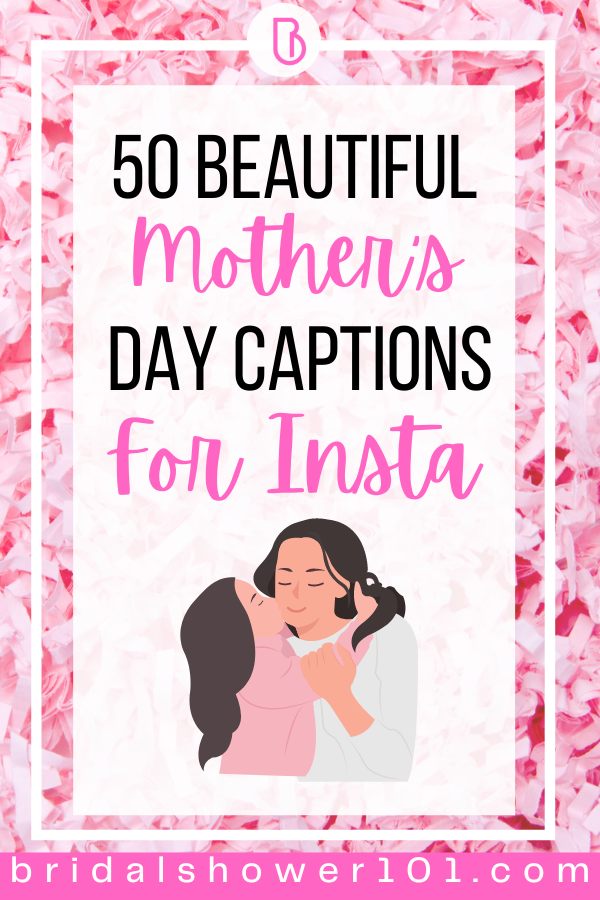 In this blog post, you will find inspiring, funny and heartwarming captions for Mother's Day. These captions will come from different perspectives and have unique meanings.
They could apply to anyone experiencing a mother's love. At the end of this, we hope you have the perfect Mother's Day caption to use for Instagram.
1 There's a reason some people think they can do anything. They listened to their mother.
2. "A mother's arms are made of tenderness and children sleep soundly in them." -Victor Hugo
3. "A mother is not just about giving birth, but about giving a worthwhile life."
4. Mom: A title just above queen.
5. Thank you for the unforgettable MOments.
6. You're the mom!
7. You are Momentum
8. I wouldn't want it and (m)other way.
9. The only person who truly supports me.
10. I owe you everything.
11. The biggest supporter and the biggest mother.
12. A day dedicated to you is not enough.
13. To the most amazing woman who does her best every day. Happy Mother's Day.
14. A queen and more.
15. Much love for you on this day. I hope you are taking care of yourself and doing whatever brings you comfort.
16. Bravo to the woman who has so much love in her heart! I'm grateful to call you mom.
17. Happy Mother's Day to the very special woman in my life.
18. A mother's love is one of the most precious things you can have in your life.
19. But no one has a mother like mine" -Meghan Trainor
20. "A mother's arms are more comforting than anyone else's." -Princess Diana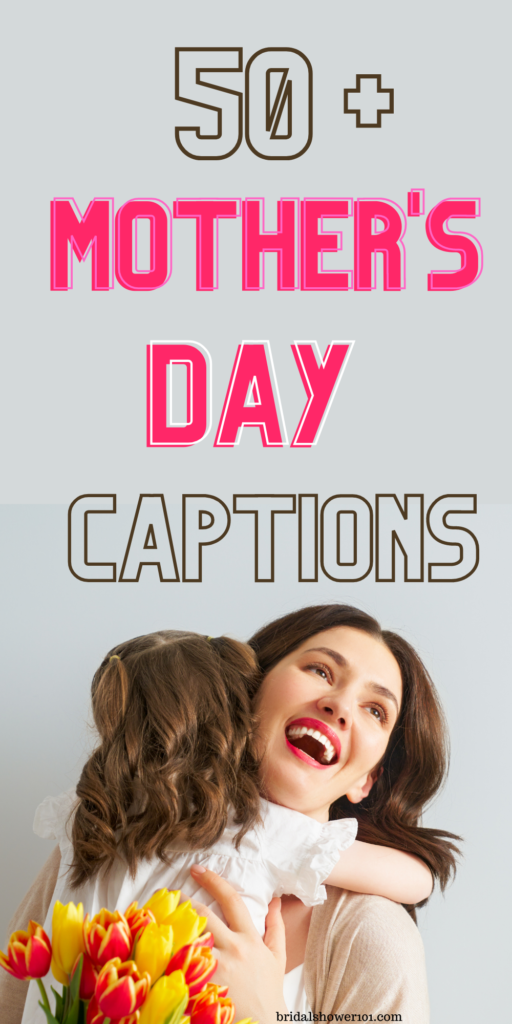 21. "When you look into your mother's eyes, you know that's the purest love you can find on this earth." -Mitch Albom
22. Not always eye to eye, but always heart to heart.
23. It's not easy being a mother. If it was easy, the father would do it. ~ Bea Arthur as Dorothy Zbornak in "The Golden Girls"
24. "My mom is so full of joy and life. I am his child. And that's better than being someone else's child in the world. Maya Angelou
25. "Describing my mother would be like writing about a hurricane in its perfect power." —Maya Angelou
26. "I am a strong woman because a strong woman raised me."
27. Thank you for not telling my sisters that I am your favorite.
28. "Life doesn't come with a manual. It comes with a mother.
29. Plot twist: My mom was right about everything.
30. My mother is a walking angel.
31. Your loving spirit helped me find mine.
32. With all my heart for all my life.
33. Moms are like buttons, they hold everything together.
34. I got it from my mom.
35. Every gift voucher comes from above, but moms do a lot of delivery work.
36. All that I am, you helped me to be.
37. "I'm the reason you pee a little every time you laugh."
38. My mom is the only one who really understands me.
39. Mom, you are simply and effortlessly amazing.
40. I have a renewed sense of self worth every time I talk to my mom.
41. Thank you for giving me life and the values ​​that were instilled in me. That I instilled in my own daughter.
42. I've said it before and I'll say it again. I wouldn't be who I am today without your love, guidance, and support. You will always be my best friend. I cherish every day we spend together.
43. She was the most encouraging, inspiring and caring person in my life. My rock over the past two years, we've both been through an emotional whirlwind, and I don't know what I would have done without you.
44. Thank you for always being available and ready whenever we need you. We are so lucky to have you.
45. A mother's love is the heart of the family
46. ​​You are one in a million, you are there through the good and the bad, you have seen me succeed and fail so many times, but you are still my greatest cheerleader.
47. What would I do without you, I appreciate that I still have you everyday.
48. Take a break today to express my gratitude to my mother.
49. His love has been poured into me all the days of my life! My heart explodes for her. Thank you mom for loving me so well.
50. Wonderful day with this wonderful mom.
51. Mother is a verb. It's not who you are, but what you do.
52. Sending you lots of love this Mother's Day. And speaking of fillers, could you help me with my laundry.
54. In a world of trends, you remain a classic. I love you mom.
55. You gave me courage and strength to face anything.
56. Thank you for helping me become the person I am today. I owe you everything.
57. Of all the moms in the world, I am so happy that you are mine.
58. Mom, thank you for giving me the best things in life; your love, your care and above all, your cooking.
59. Nothing is truly lost until your mother can find it.
60. Mom, I love you and your incredibly long voicemails.
RELATED: 40 Beautiful Sister Quotes For Mother's Day
This blog post was about Mother's Day captions.
.