Photographer Corrine Gretton-West booked a wet plate workshop with me before the COVID-19 pandemic began. Two years later, we were finally able to do it.
The main subject was to become familiar with the wet collodion process and to create images similar to those of spiritual photographer William H. Mumler. Mr. Mumler created images (likely double exposures) where his clients could take a photo with their deceased loved ones. The photograph of Mary Todd Lincoln with the "ghost" of her husband (Abraham Lincoln) was her most famous.
Corrine came across my wet double exposure plates and that's why she contacted me in the first place.
About two months before the workshop, Corrine surprised me with a question: "Can we build a wet plate camera together?". I consulted a friend and after a long visit to a DIY market I was sure we could do it.
A DIY camera and capturing ghosts. Sounds like a fun workshop if you ask me!
Building the DIY Wet Plate Camera
I couldn't capture it all in the 10 minute behind the scenes video above because I was focused on delivering a great workshop experience. I built a DIY camera kit, but didn't want to build everything. It was important to me that we put the main parts together in person, to really create a camera and understand how a camera works.
It took me a long time to understand everything. I wanted to create an adaptable and scalable DIY camera without any special parts. It should also be able to shoot portraits and landscapes and if something breaks I should be able to just go to a DIY market and get a spare.
The only thing needed was my self-designed camera back. I wanted to invent/adapt something you can get on the market, but I was unlucky to find such a piece. The 3D printed design took many hours and lots of filament to work as expected.
For the lens I opted for a 150mm Leitz Dimaron (f/2.8), Elmaron (f/2.8) or Hektor (f/2.5). These lenses have three things in common. The 150mm is kind of a "normal" lens for large format 4×5 and they all have the same diameter. They are not too expensive if you buy them online. All are also quite sharp (the lens I used was a Dimaron).
I created a wooden camera and lens stand.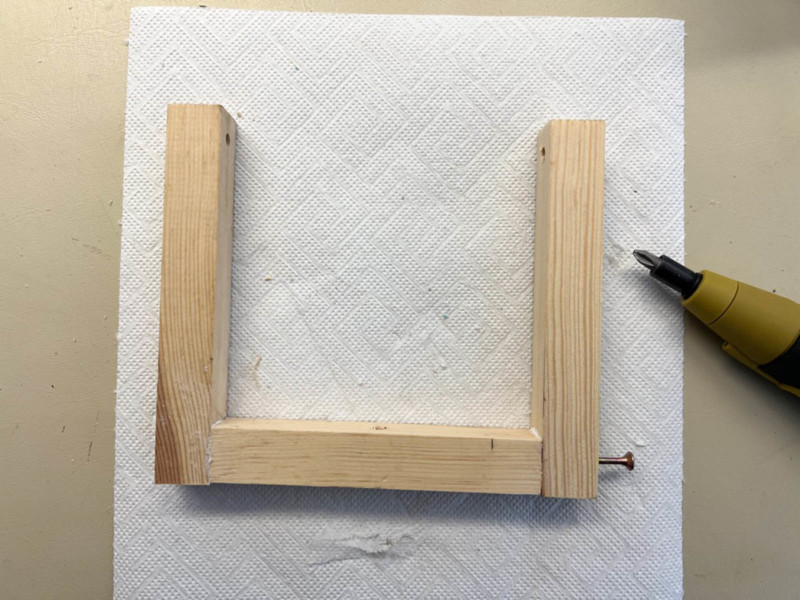 For the film/plate holder I decided to go with international standard 4×5 holders. I had them waterjet cut for a clean look and we modified it with silver threads as they are more acid resistant and fit into the silver nitrate workflow
This is what the finished camera looks like:
Shooting with the DIY Wet Plate Camera
We were super happy with our first result. The portrait was superb and the resolution of the lens is excellent. We used two boxes for portrait distance.
DIY frosted glass also worked great. Here's how you can create your own:
For me, it's always exciting to see my idea come to life.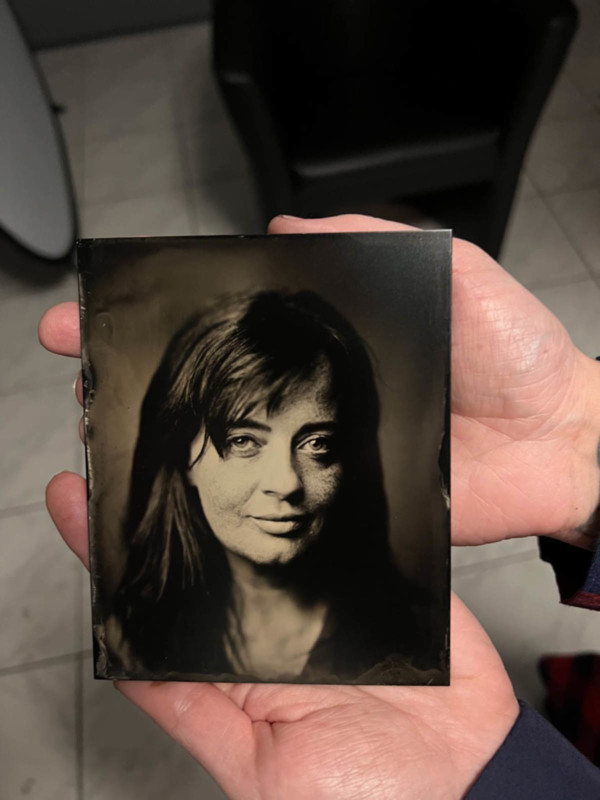 Here's a detailed scan of Corrine's eye – quite an impressive result from a 4×5 plate taken with a homemade camera and projection lens.
For the spirit photographs inspired by Mr. Mumler, we opted for wet plate double exposures. To make our life easier, we marked all laying positions with tape on the floor.
We decided to use my Dallmeyer 3B Petzval lens for the first double exposure because it better matches the time the original images were captured.
The second double exposure was a bit more modern but also produced the desired ghost look. For this, we used a Zeiss 300mm F4.5 Tessar lens. This lens is fairly new (about 2ß-30 years old) and is very sharp. I thought it made more sense for this kind of image and also fit the story.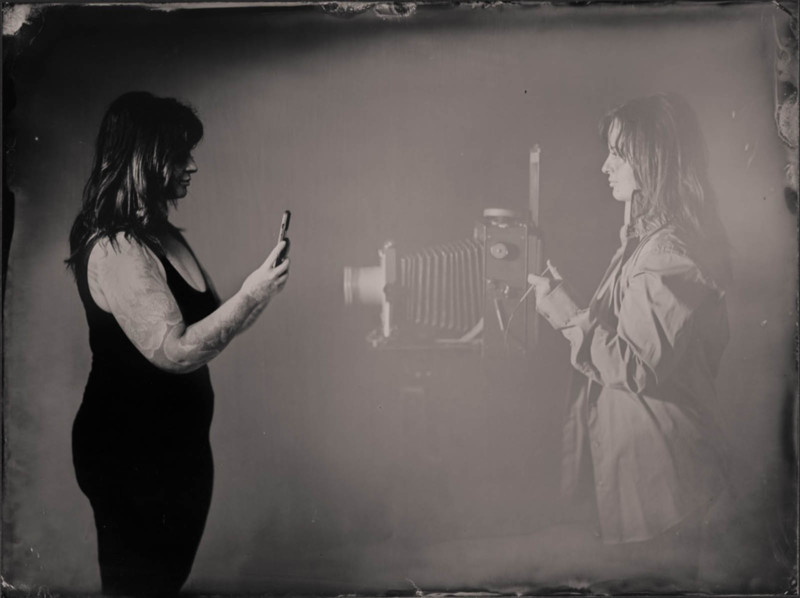 Here are some other photos taken with the camera: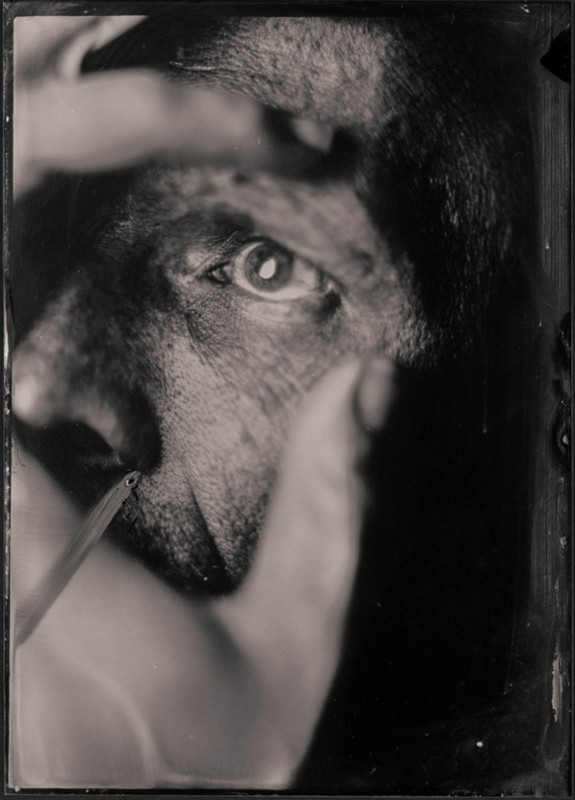 What a great 3 day workshop it was. We have created so many different portraits and the time has passed so quickly. At this point, I want to thank Corrine again for visiting my studio and trusting me with the camera design. I can't wait to see what she will do for her doctorate. with the wet collodion process.
---
About the Author: Markus Hofstaetter is a photographer who loves life and encounters around the world. You can connect with him and find more of his work on his website, blog, Facebook, Twitter, and Instagram. This article was also published here.