In this article, we will cover everything you need to know about the fisheye photo effect. You'll be updating your favorite photos in no time.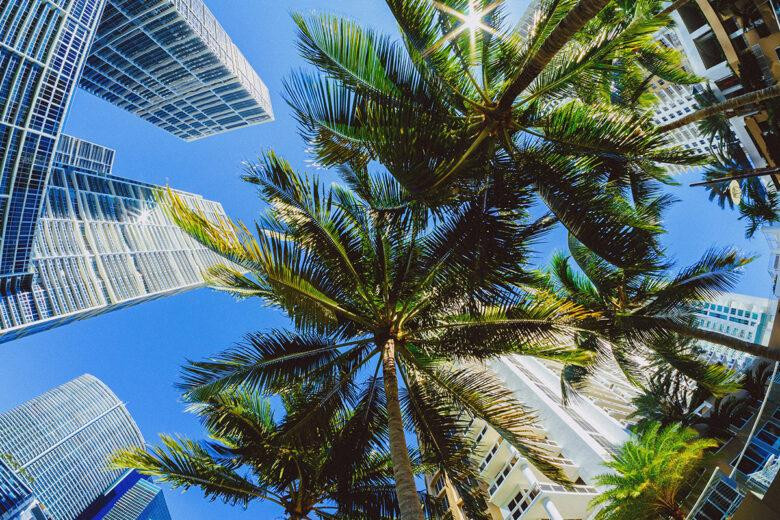 What is the Fisheye effect?
A fisheye lens, also called an ultra-wide lens, is designed to shoot extremely wide angles. Whether you're using photo editing software or a pro-grade DSLR lens, a fisheye lens can create an abstract photo effect that replicates the perspective of a fish.
The fisheye effect distorts an image by stretching the image around a rounded camera lens. As a result, the fisheye lens exaggerates the size of objects in the center of your photo creating a wide-angle distortion effect (also known as barrel distortion).
It's a simple concept, but fisheye pictures come with endless creative possibilities. Whether you're curating your photos on social media or filming skate compilations for YouTube, fisheye lenses can add an eye-catching element to your content. Regardless of what you're shooting, try experimenting with the fisheye effect to unleash your inner artist.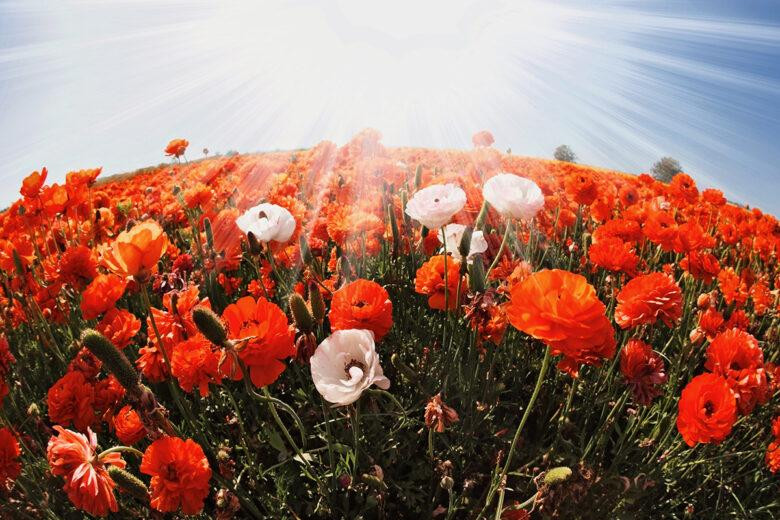 History of the Fisheye Effect
The history of the fisheye effect dates back to 1906 when physicist Robert W. Wood created the first fisheye lens using "a bucket full of water, a pinhole camera, a glass mirror and lots of light". According to his article "Fish-Eye Views", Wood's goal was to replicate the way fish view the world underwater.
Half a century later, in 1957, Nikon's very first fisheye lens was born. When Nikon introduced its first consumer fisheye camera lens in 1962, fisheye lenses exploded in popularity among photographers.
In the 1960s, professional photographers began using fisheye lenses to photograph album covers famous rock bands. Early examples of fisheye album covers include "Are You Experienced?" by The Jimi Hendrix Experience. and "Mr. Tambourine Man." Thanks to the ultra-wide angle and camera distortion, the rockstars appeared larger than life in front of the camera. Surprisingly, fisheye album covers are still in fashion today. Take a look at Harry Style's cover for "Fine Line."
Fisheye filters are also very popular in sports photography. You've probably seen skaters, snowboarders, surfers, climbers and other athletes boldly captured fisheye filters.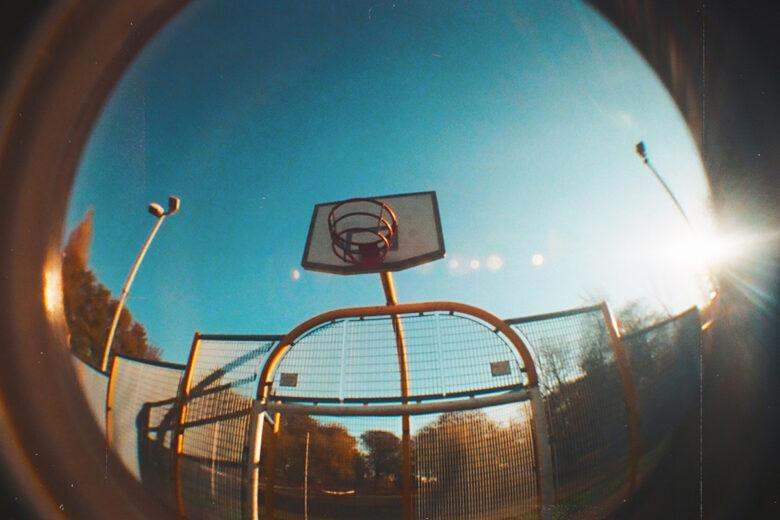 Best Ideas and Examples of Fisheye Photo Effects
The fisheye filter is useful for a wide range of photography styles. The distorted nature of fisheye images makes the lens ideal for wide-angle photography, such as football stadiums or concert crowds. You can also use a fisheye photo effect to create a peephole effect or add a psychedelic vibe to your favorite retro photos.
Need inspiration for your next photography project? Here are some of the best fisheye photo examples and ideas to fuel your creativity.
Consider your aspect ratio.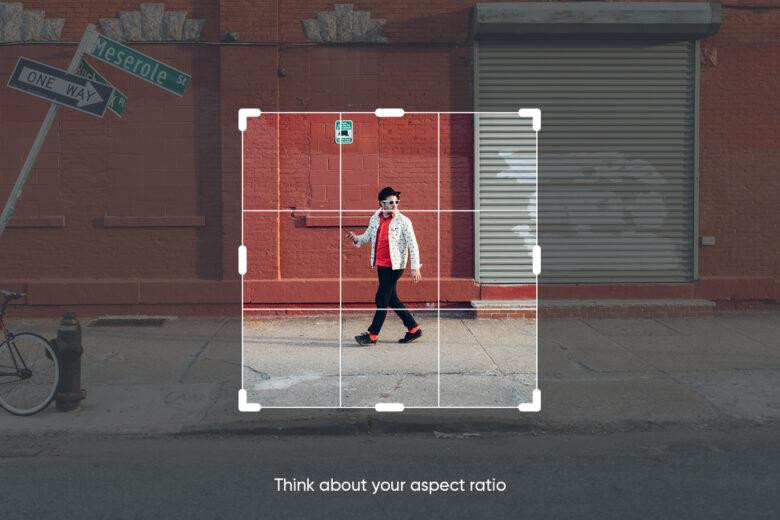 Want to turn your photos into museum-worthy works of art? Start by considering your aspect ratio. In a nutshell, the aspect ratio determines the width and height of the image. This influences the composition of your image and its size.
Whenever possible, shoot with a 1:1 aspect ratio to avoid unwanted gaps. Since your primary focus is the center of the image with a fisheye photo, you don't have to focus on surrounding objects.
Maximize distortion with a close-up image.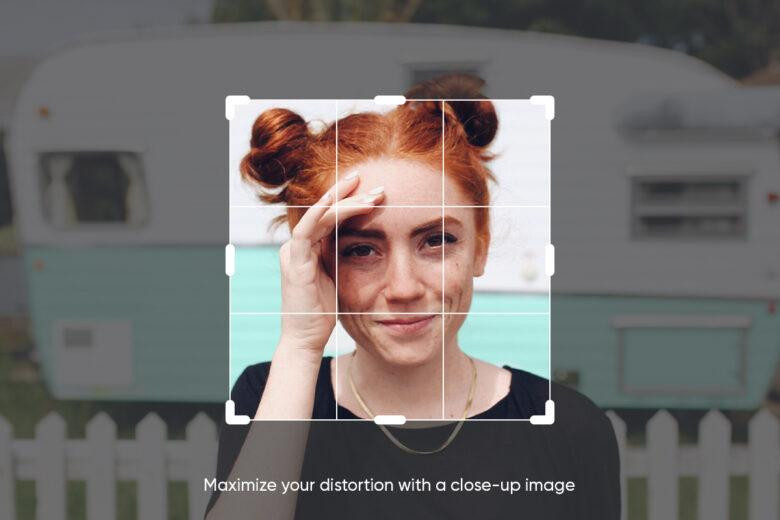 When it comes to camera lenses, fish eye lenses offer one of the widest fields of vision. In other words, as you get closer to your subject, perspective becomes more and more distorted.
You can use a fisheye lens to take fun, puffy photos of your friends' faces, or you can get creative with photos of landscapes and cityscapes by exaggerating their natural curvature. Alternatively, to make objects look more normal, move away from the subject.
Consider your journey.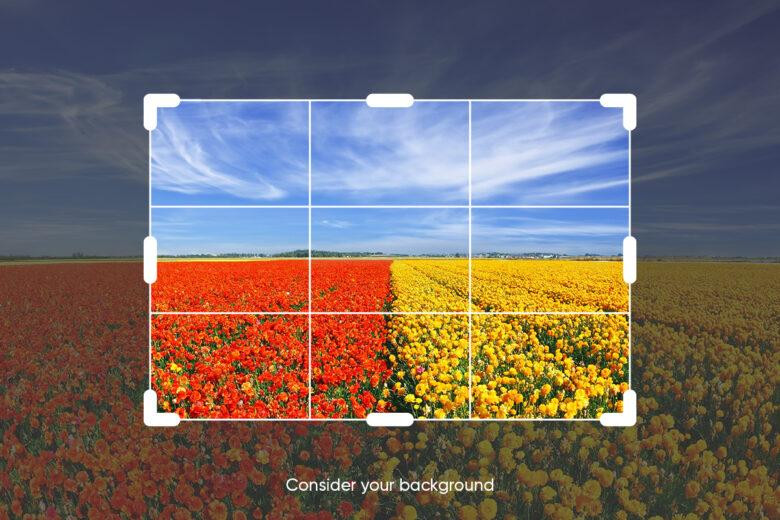 Remember: the fisheye lens will also distort the background of your photo. Thanks to its extremely wide field of view, your fisheye lens will capture everything around you. Be sure to choose the background carefully, otherwise you might catch something that spoils the shot.
Pro tip: You can always change the background of a photo before applying a fisheye effect.
Keep the subject in the foreground.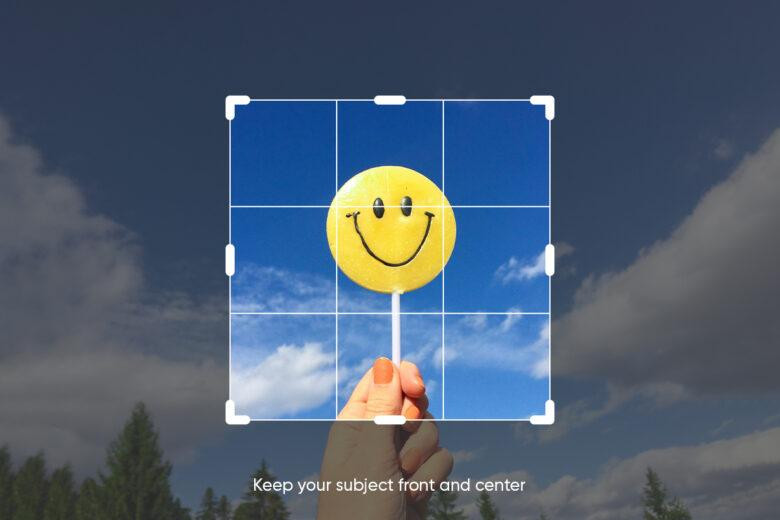 Fish eye lenses are round and convex. This means that the middle of the lens is least affected by distortion, so your subject will appear less distorted than the rest of the shot.
If you are capturing a bright subject, such as a person, keep the subject in the center. This way you can keep their image clear while everything else distorts around them. Since your audience will naturally look at the center of the image first with this type of effect, the fisheye filter can help you create a dramatic visual hierarchy.
Experiment with radial blur.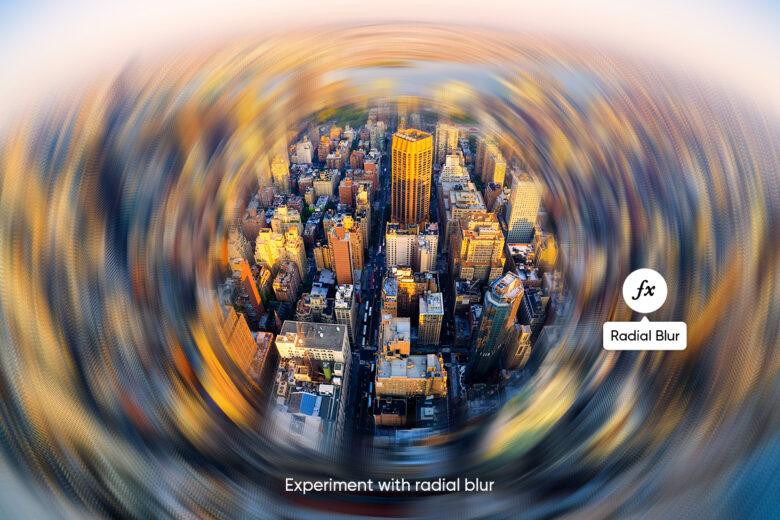 Whether you're editing wedding or concert photos, when shooting low-light events, try slowing your shutter speed to around 1/25th of a second. Then rotate your camera counter-clockwise.
Radial blur is a fun way to exaggerate your subject, tell a story, and showcase your artistic vision, especially when a blur effect is combined with a fisheye filter.
Pro Tip: Don't limit yourself to just one effect. You can experiment with multiple filters, masks, and effects in post-production to achieve the perfect fisheye look.
Be creative in post-production.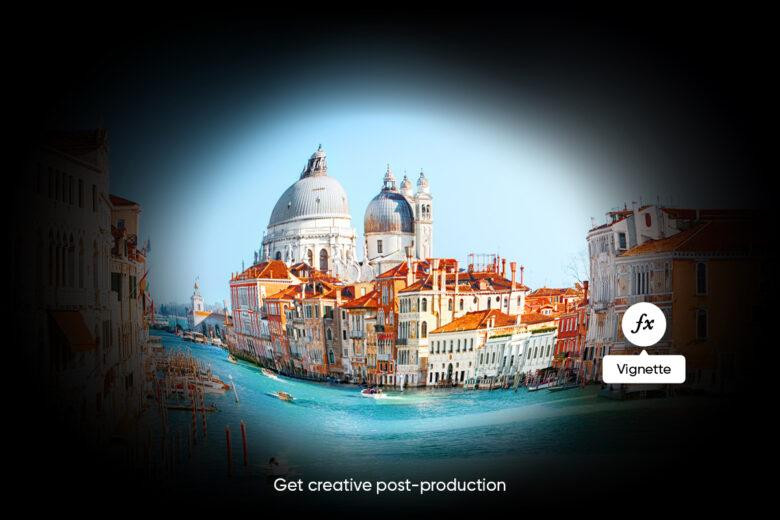 Whether you're using a fisheye lens attached to a DSLR camera or taking photos on your mobile device and adding a filtered with editing software afterwards, post-production is where the real magic happens.
Instead of just changing the brightness and saturation, try playing around with the vignette. You can add a vignette that matches the color of your scene or play with colors to make your subject stand out.
How to add a Fisheye effect With picsart
Ready to add eye-catching fisheye photo effects to your images? We have good news: you don't need an expensive lens or a DSLR camera. With picsartit's easy to transform your photos with amazing photo effects, filters and other design elements. Here's how to create fat fisheye lens photography in the mobile app.
1) Open the Picsart app on your mobile device and tap the plus sign (+) to start a new project.
2) Press To download to upload your own photo from your photo library.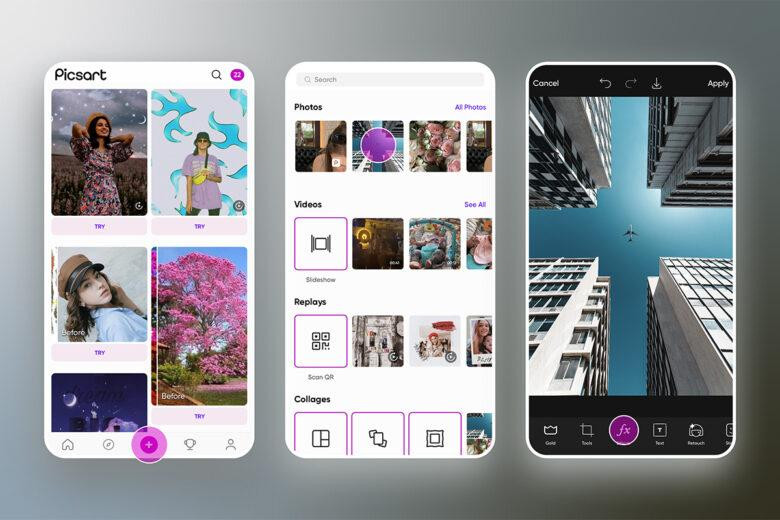 3) Select Effects on the Editor toolbar. Then scroll down to Artistic and choose fish eye.
4) Drag the circle over where you want it to appear distorted. Then click Apply to apply the fisheye filter.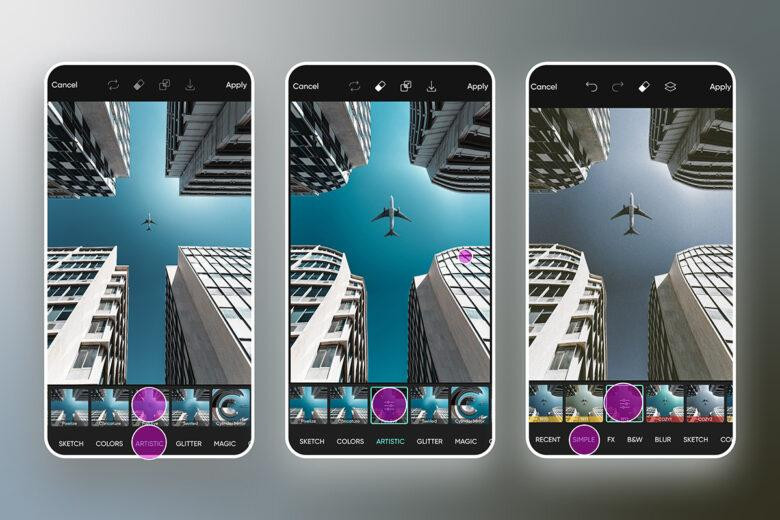 5) Bring your edit to life with spectacular colors, aesthetic filters and fun stickers. We added another filter and a mask to tie the edit together. Faucet Apply save.
6) When you are done editing, press Next. Then press to safeguard your change to download to your phone or Job to share with the Picsart community.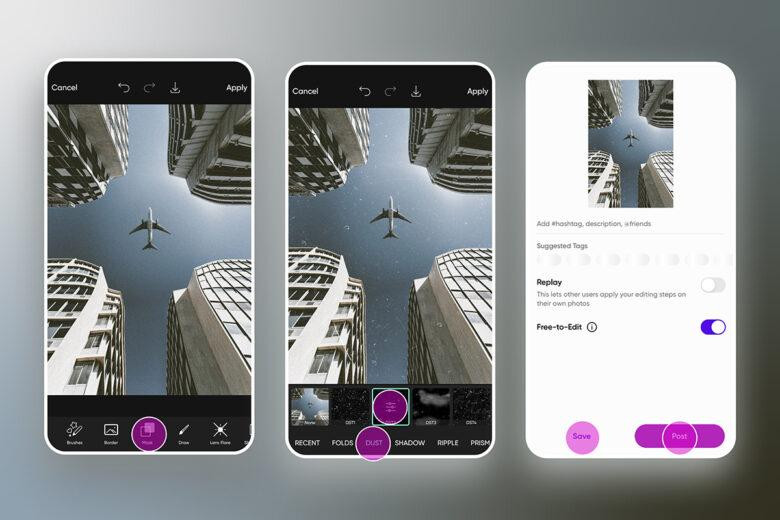 Create at the speed of culture
Picsart is a complete ecosystem of free content, powerful tools, and creator inspiration. With one billion downloads and over 150 million monthly active creators, Picsart is the largest creative platform in the world. Picsart has collaborated with major artists and brands like BLACKPINK, Taylor Swift, The Jonas Brothers, Lizzo, Ariana Grande, Jennifer Lopez, One Direction, Sanrio: Hello Kitty, Warner Bros. Entertainment, iHeartMedia, Condé Nast, and more. Download the app or start editing on the web today to enhance your photos and videos with thousands of quick and easy editing tools, trendy filters, fun stickers and shiny backgrounds. Unleash your creativity and go gold for premium benefits!