APS-C cameras from other manufacturers have become stagnant and uninteresting, but the Canon EOS R7 aims to change that with more megapixels, faster continuous shooting and better autofocus.
Build quality and design
The Canon EOS R7 features a new body design that sits somewhere between the EOS R10 and the Rebel T8i in terms of complexity. It's not quite a 90D replacement in that sense as it's missing some buttons and doesn't have a display on top, but it does have an attractive new dial and a multi-controller joystick combo on the back.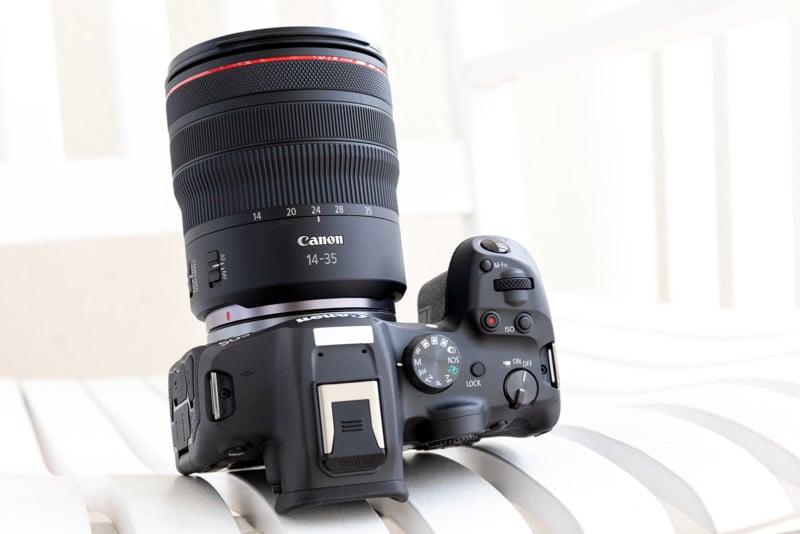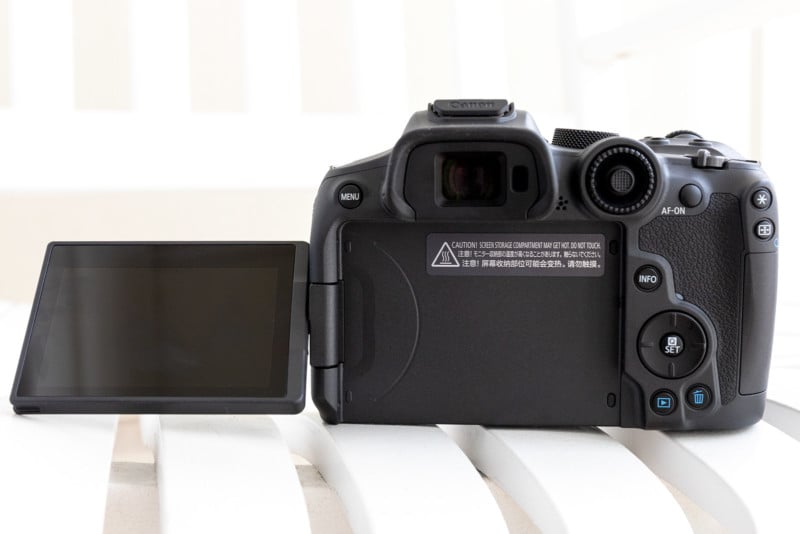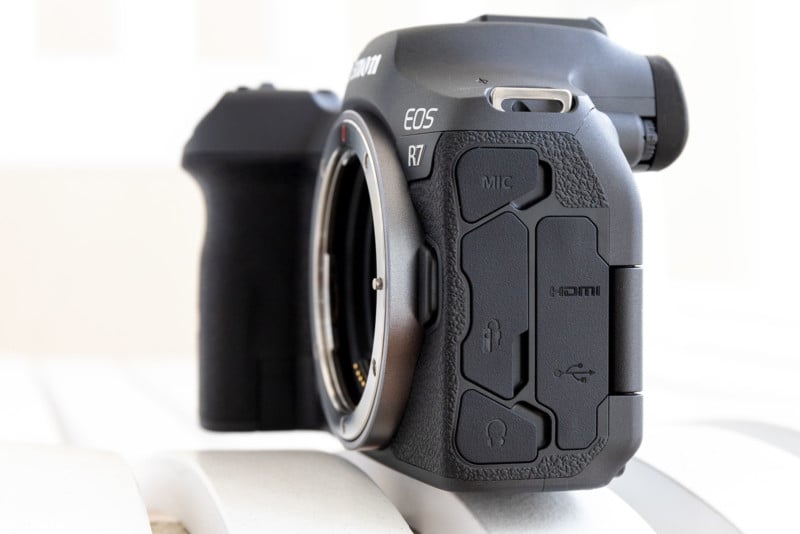 The new dial is placed so that my thumb lines up with two controls that occupy the same space. I enjoyed using it, however, it comes at the cost of eliminating a brush wheel where the oddly located film on-off switch is instead of having the flat wheel around the D- four-way pad. If that were so, the R7 might have had three dials for the three exposure settings (shutter speed, aperture, and ISO) rather than what we ended up getting which hides the ISO behind pressing a separate button. This is one of the biggest pain points for me shooting full manual.
Another issue with the new body shape is how too compact it is, an issue I also expressed in my first impressions of the R10, the other APS-C camera launched today. It only took a few hours of shooting before a finger on my hand developed a blister from rubbing against the lens. I don't have large hands, but the low height of the grip means I can't angle my fingers very well in the cramped space.
On the right side of the body is a sliding cover that houses two UHS-II SD card slots, similar to the EOS R6. The R7 uses LP-E6NH batteries, which are the same type found in the R6 and R5, and are larger than those used in the R10. After taking about 900 photos over the course of a day, the battery still had about a third of its lifespan.
I appreciate that the four-way D-pad can be programmed for many custom functions. Compared to the R10, the R7 has more customization options, including the ability to immediately recall different exposure and autofocus settings while holding down a button.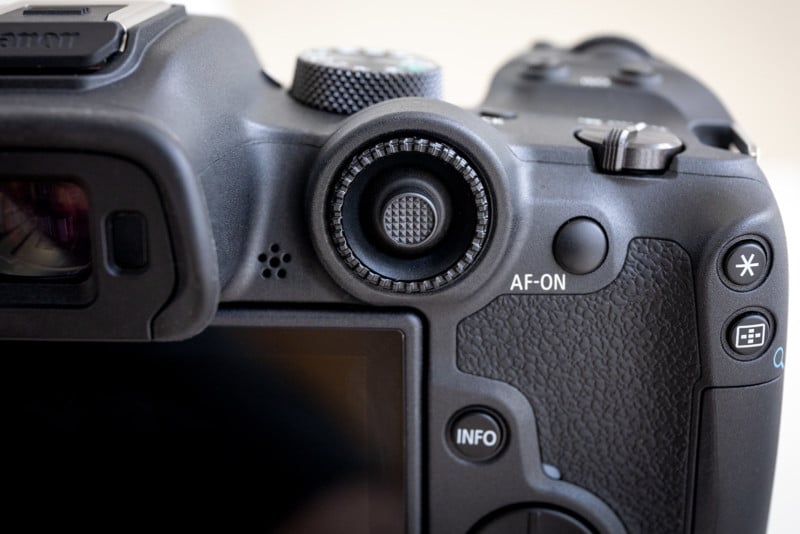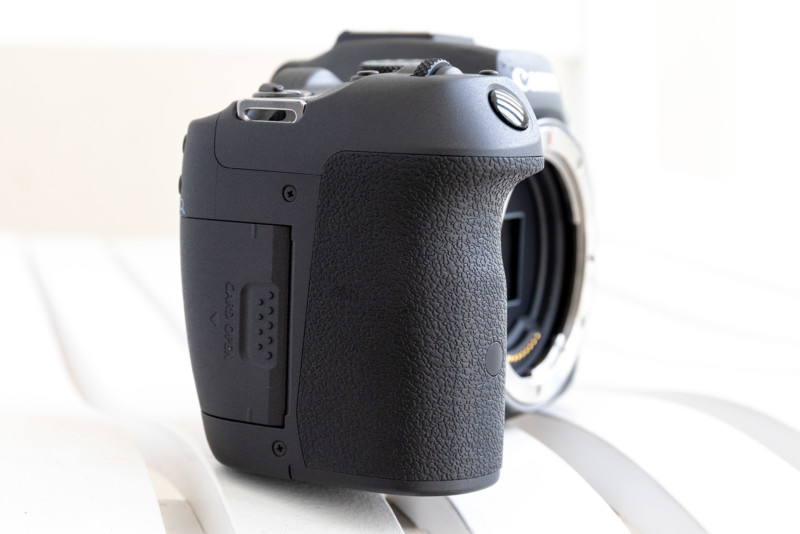 Finally, it's worth mentioning that the EOS R7 has comparable dust and moisture resistance to the 90D. So not exactly locked down like we saw in the OM-1, but it's better than anything the R10 does. Another pathway for dust that gets blocked is at the sensor: this camera has a mechanical closing shutter that protects the sensor when it's turned off.
Image quality
Equipped with a newly developed 32.5MP APS-C sensor and DIGIC X Image Processor, the Canon R7 delivers the best image quality I've seen from a crop sensor camera. Colors and scene rendering are beautiful, there's plenty of headroom for dynamic range, and ISO performance isn't bad at all considering the size of the sensor.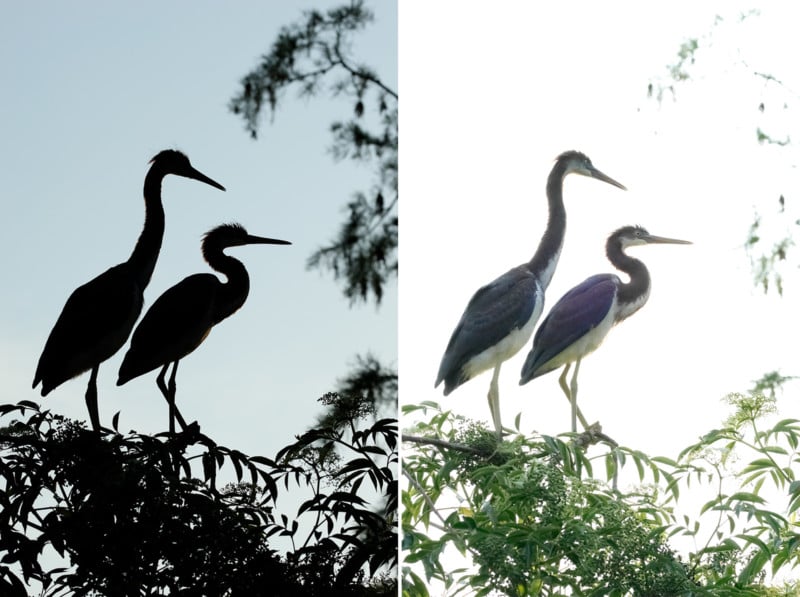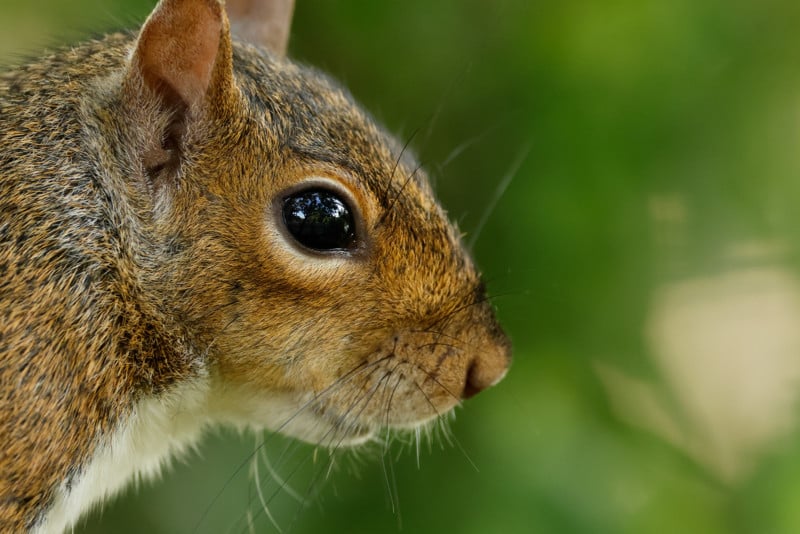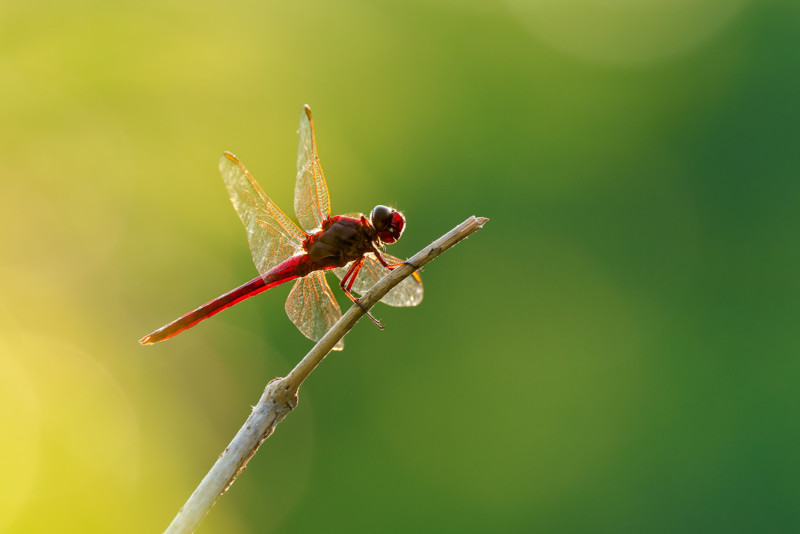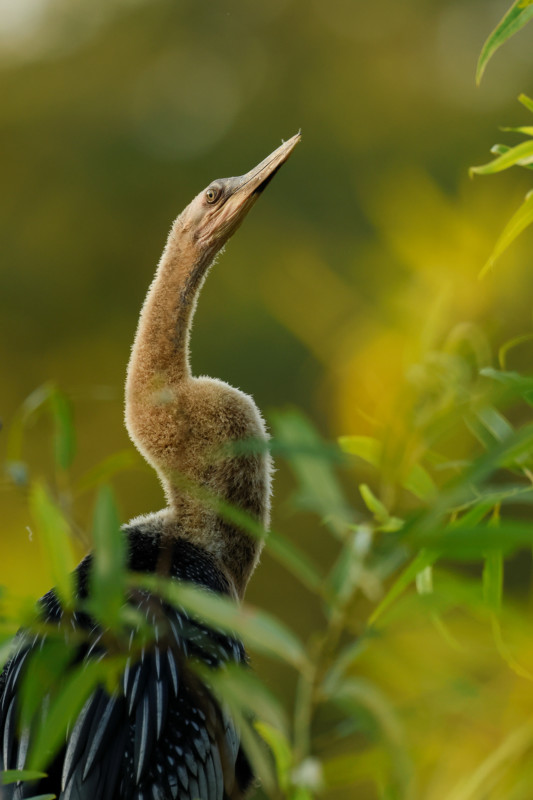 Looking at noise levels, even at a mid-range of pushing ISO 1,000, photos hold up well. From my testing, it seems that around ISO 3200 is when detail starts to disappear. It's a lot better since the last time I owned a Canon APS-C camera, the 7D Mark II, where ISO 800 was asking too much. It's still not on par with a new full-frame Canon camera, but then again, I rightly didn't go into it with such high expectations of that smaller sensor.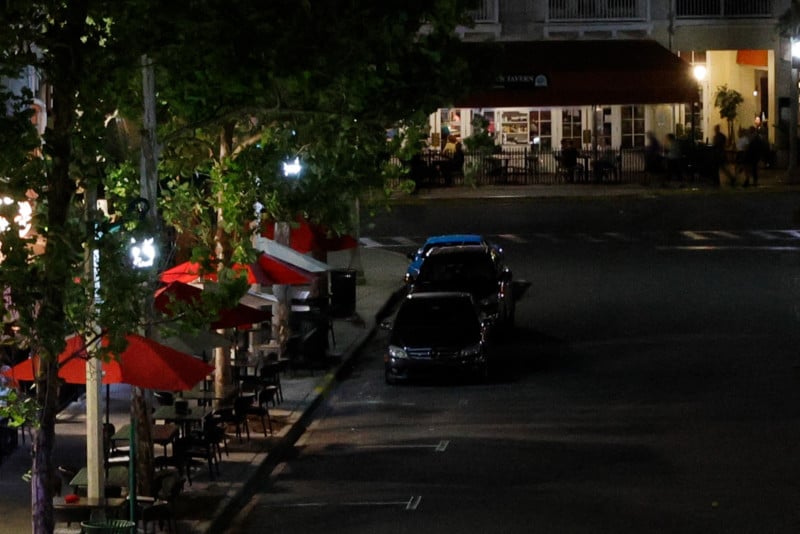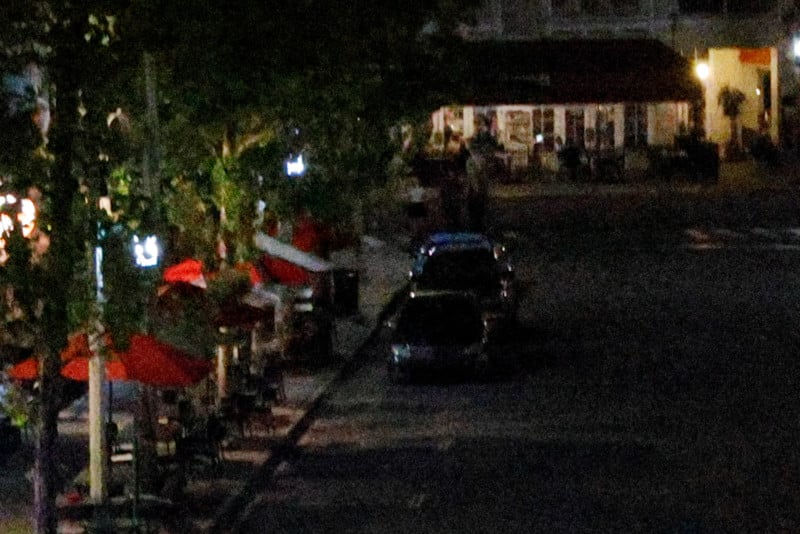 It has built-in image stabilization that can compensate for shake up to seven stops when paired with a lens that also has image stabilization. Many of my photos with the camera were taken with the RF 100-500mm lens, and after factoring in the 1.6x crop factor, it has an equivalent focal length of 800mm. Even then the suit was relatively stable, even wearable for wildlife and sports.
A new trick making its debut in the EOS R7 is an auto-leveling mode that uses the physical sensor. Available in both stills and video, the sensor will stay as level as possible while shooting, although I didn't notice much of a difference in practice.
It worked, but it's barely noticeable. You know how when you use the camera level guide there's a few degrees of tilt where the screen keeps showing you're perfectly level because the gyroscope isn't so precise ? This is where I see it most useful because now when the level display shows you are level, it will be level.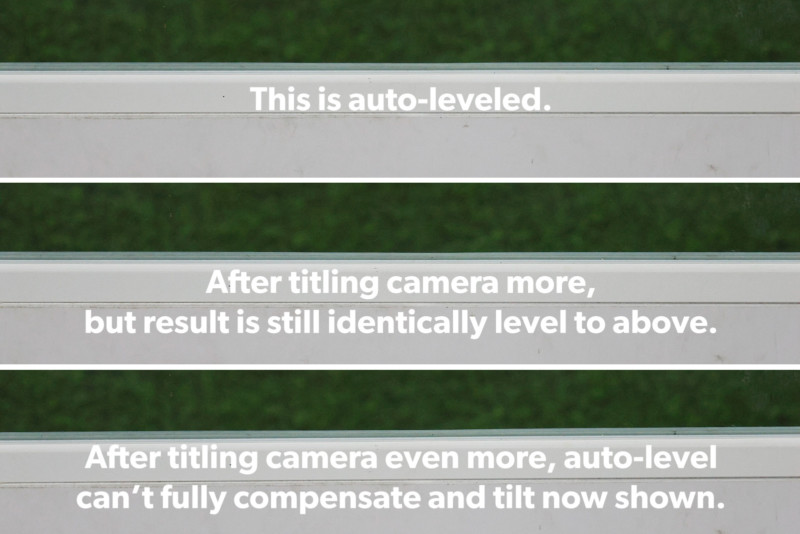 The R7 can continuously shoot up to 15 frames per second with a mechanical shutter and up to 30 frames per second with the electronic shutter. According to a Canon representative, there is no downside when shooting at the maximum mechanical frame rate. Other brands can slow down the viewfinder image or further compress RAW files in high-speed bursts, so that's great news on that front. Electronic Shutter features rolling shutter effects that will make fast-moving objects look grimy and weird, so be careful if you venture into this mode.
I found the camera to be particular in using SD cards with the highest write speeds available to get the best experience. For example, when shooting at 30fps, the camera can record 61 JPEG+RAW frames on a Sony TOUGH card with a write speed of 299MB/s, but with a Delkin card which has a write speed of 299MB/s. 250MB/s write, it could only take 55 frames. Then when it comes to clearing the buffer, it took 8.5 seconds with the Sony TOUGH card and a ridiculous 25 seconds with the Delkin.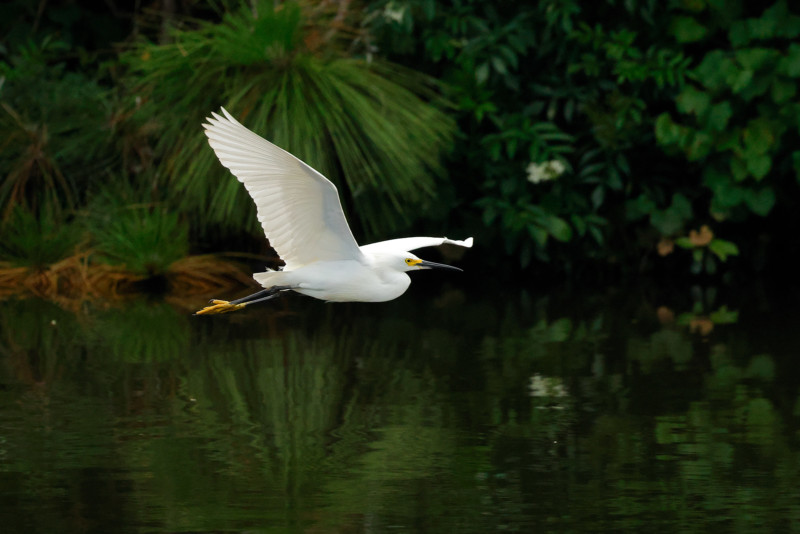 Auto focus
The EOS R7's autofocus functionality was inherited from the $6,000 EOS R3. It won't have the same speed since the R7 doesn't have a back-illuminated stacked sensor, but at its core it has similarities. This camera has subject recognition for humans, animals (including birds) and vehicles.
The way this camera works for subject tracking is that if it's in frame, the camera picks it up and is ready to go. We no longer need to pick the right focus area and move the focus point over the subject to tell the camera what to track: the camera knows. It was a complete game-changer with the R3 I've been using for six months, and it translates seamlessly to the R7.
That said, reliability isn't rock solid like with the R3. Even when I see the tracked subject in the viewfinder, the resulting sequence of images will still have some blurry images. The success rate is outstanding for the $1,500 price tag, but I see its shortcomings at this early stage of hands-on time.
Well-made mirrorless APS-C
Overall, I'm impressed with what the Canon EOS R7 packs into its far too compact body. That's enough where a professional photographer might consider buying this for a second camera to access the deeper crop while retaining the megapixels. It has a fast mechanical frame rate for action and excellent image quality even in moderately low light conditions. It even gives a good shake to mimic the autofocus smarts of the much more expensive R3.