So what are you waiting for? The power of vlogging is real: whether you're starting a small business or filming for fun, it's one of the best ways to engage your audience and keep them coming back for more. And if you're not a fan of writing, vlogging offers a creative alternative to sharing your message with the world.
Of course, you'll need a professional-grade vlogging kit to set you up for success. From YouTube gear to editing tools, here's everything you need to upgrade your YouTuber setup.
What is vlogging?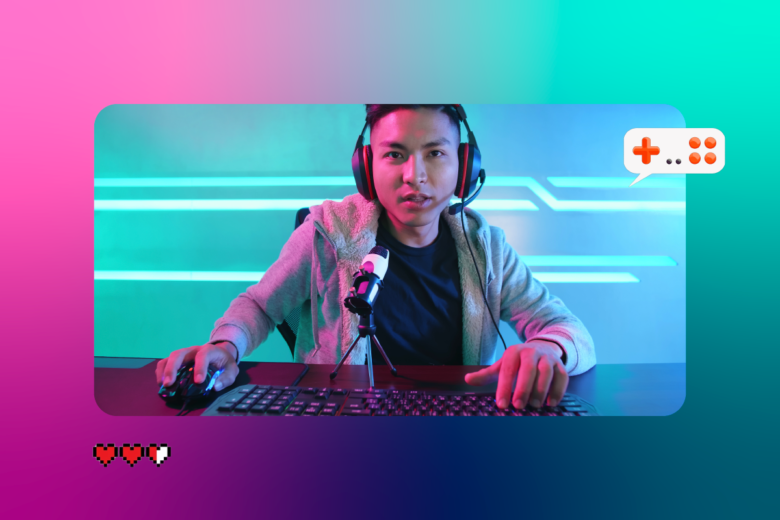 Vlogging, or video blogging, is a type of blog whose content is in video format. Vlogging is shooting a video of yourself, whether you're talking about a certain topic, reviewing a product, or showing off your lifestyle.
Depending on your goals, vlogging can help you share your artistic process, share tutorials, or connect with your audience. The truth is, you can vlog almost anything. Even if you're not on YouTube, you can still vlog through live broadcasts on social media platforms like Facebook and Instagram.
Once you've filmed a vlog (and edited it to make sure it looks and sounds good), you can upload it. If you write a blog, you can embed the video in your blog post so your followers can check out your latest updates.
Vlogging kit: phone versus digital camera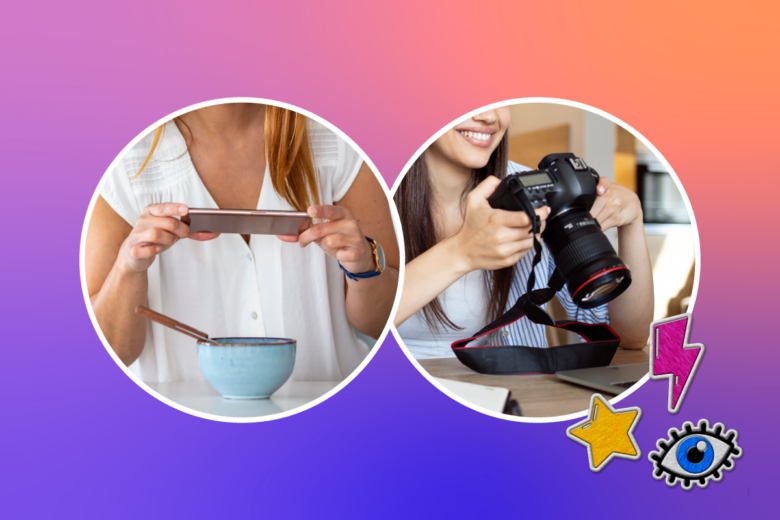 When vlogging exploded in popularity in 2005, most YouTubers were still using digital cameras to film their daily lives. Today, more and more vloggers are using smartphones to get the job done without using heavy and expensive YouTube equipment.
So what is the best choice for your YouTube channel? Actually it depends. Smartphones are portable, and with the rapid advancements in smartphone cameras, it's easy to shoot vlogs without sacrificing quality. New smartphones are equipped with a wide range of features, from slow motion to autofocus, to increase the value of your production.
They are also easy to transport. All you have to do is hold your phone at arm's length and press the record button. If you want to upgrade your videos, you can use selfie sticks and pop sockets for effortless recording.
If your vlogging kit budget allows, a digital camera can take the quality of your production to the next level. While smartphones are more convenient and portable, a professional digital camera can help you get the most out of every video.
Whichever camera you choose, editing your vlog is necessary. Even if you're shooting with a high-quality DSLR, video editing tools can help bring your video to life with smooth cuts, crisp sound, and polished video effects.
7 Useful Vlogging Kit Tools for Beginners and Experienced YouTubers
Contrary to popular belief, making your channel an unprecedented success isn't just about your camera. It's also about your YouTube brand, your YouTube gear, and all the little things that go into shooting your video.
Ready to start building your vlogging kit? Here are the best YouTuber instruments to start your vlogging channel.
Photo editing tools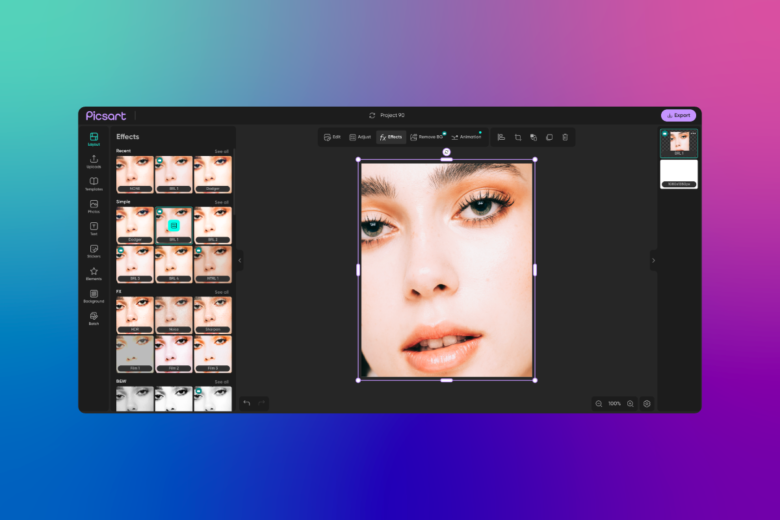 Let's face it: every successful YouTube channel starts with an amazing brand. Whether you're promoting your business, posting #OOTD videos, or just vlogging your daily life, you need a recognizable brand to stand out in a sea of ​​YouTube vloggers.
When it comes to the YouTube brand, photo editing tools will be your best friend. It doesn't matter how good your vlogging kit is if you can't professionally package the content. Your goal is to create an instantly recognizable brand that shows people what you are about and keeps followers coming back.
Before launching a channel, take the time to design your brand logo, YouTube banner, and profile picture. Then, when you're ready to upload your first vlog, tap YouTube Templates to create a click-worthy thumbnail.
ring light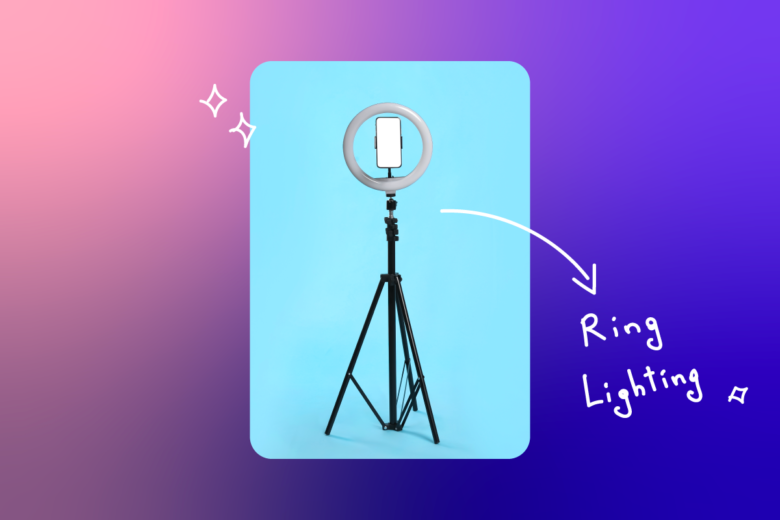 First, you need an amazing lighting setup to keep viewers hooked. Before you start filming, you'll need to complete your YouTuber's setup with high-quality lighting. If you're not sure where to start, LED ring lights are one of the most popular lighting choices for YouTube vloggers. And if you're a beauty or makeup vlogger, ring lights are a must.
Why? Ring-shaped lights add a soft glow to your video, while minimizing shadows and improving your color accuracy. They can be used below or in combination with soft boxes (more on this particular vlogging kit below).
Light boxes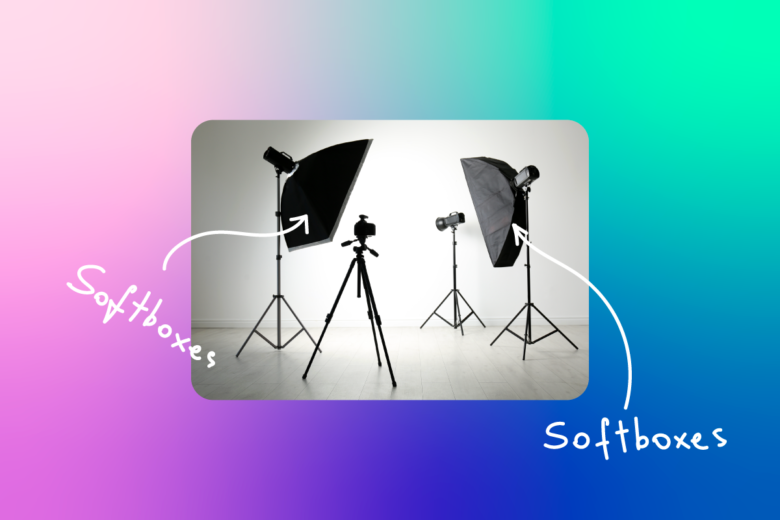 If you're not in the beauty space, softboxes might be the best option for your setup. These are lightweight lighting solutions that fit on a studio lamp. And they're surprisingly versatile: they come in different shapes and sizes so you can find the best match for your vlogging style.
For the best video quality, place your softbox at eye level while filming. Then, adjust your lighting solution as needed to avoid harsh shadows on your face. It's so simple.
Microphone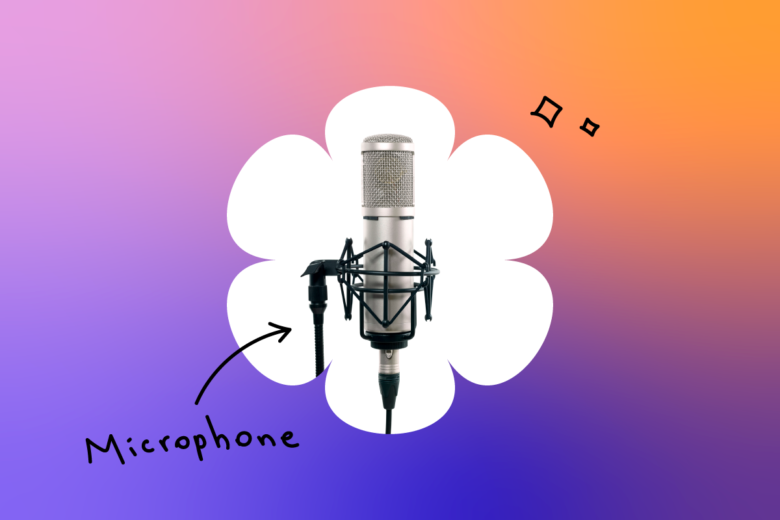 When it comes to vlogging kit, a mic might seem like an afterthought. After all, you're a vlogger, not a podcaster, right? Why invest in a professional microphone?
Trust us, never underestimate the importance of your microphone. Your viewers want to hear what you say, and glitchy sound can make or break a YouTube channel. The good news? If you shoot with a smartphone or DSLR camera, you can purchase wireless microphones that are compatible with your filming device.
Tripod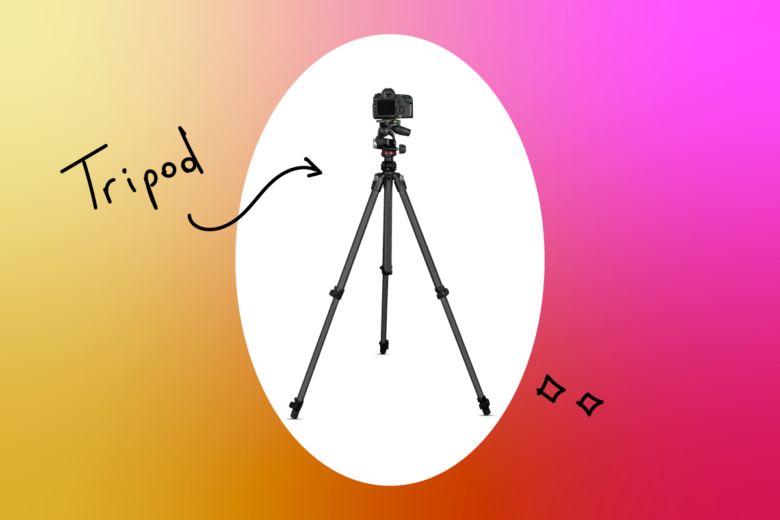 If you choose the digital camera route, you will need a tripod to hold your camera steady. For best results, choose a flexible and portable tripod so you don't have to worry about carrying heavy equipment.
Meanwhile, if you're shooting with a smartphone, a selfie stick or mini tripod can help you capture the best shots. Some smartphone tripods even come equipped with professional microphones and ring lights for on-the-go content creation. Win-win.
Decors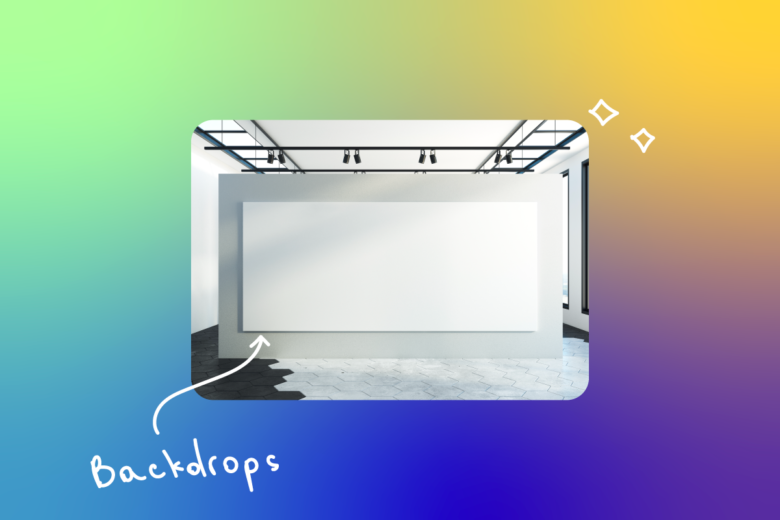 Develop your brand? Do you dive into your industry? To take the quality of your production to the next level, you will need a backdrop. Backgrounds are an essential part of your YouTuber setup. They create a smooth, clean and harmonious background to shoot videos on.
Depending on your vlogging style, you can stick with a solid white background or adjust the tint to suit the video you're shooting. And if you're working in a limited space, smaller backdrops can keep your background free of distractions without breaking the bank.
Video editing software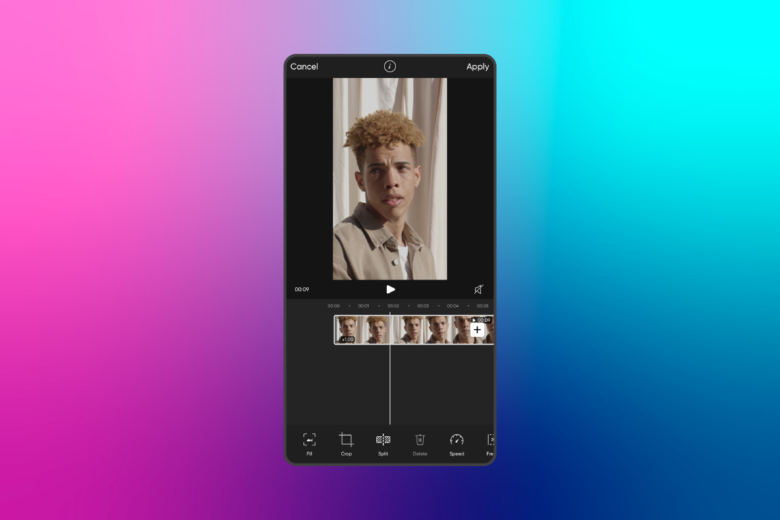 Once you've mastered your YouTube kit, it's time to start filming. But before uploading the final cut to your channel, you will need to refine your video with video editing software.
Even though the video quality looks crisp and the sound is perfect, editing software is non-negotiable. It's the tool you'll need to piece the video back together after you've finished shooting, add effects, and create a neat vlog.
It may be tempting to skip editing if you're not a pro, but Picsart video editing software makes it easy to trim clips, add transitions, and complete your video with pro-quality effects. This way, you can upgrade your YouTube videos without spending hours on production.
Create at the speed of culture
Picsart is a complete ecosystem of free content, powerful tools, and creator inspiration. With one billion downloads and over 150 million monthly active creators, Picsart is the largest creative platform in the world. Picsart has collaborated with great artists and brands like BLACKPINK, Taylor Swift, The Jonas Brothers, Lizzo, Ariana Grande, Jennifer Lopez, One Direction, Sanrio: Hello Kitty, Warner Bros. Entertainment, iHeartMedia, Condé Nast, and more. Download the app or start editing on the web today to enhance your photos and videos with thousands of quick and easy editing tools, trendy filters, fun stickers and shiny backgrounds. Unleash your creativity and go gold for premium benefits!